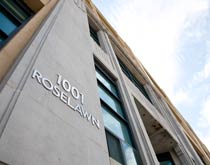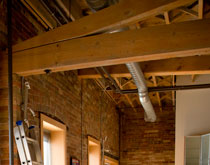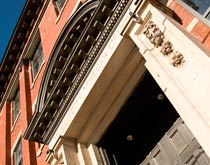 Interested in purchasing a Condo?
There are over 40,000 Realtors in the GTA. What advantages can we offer you?
We know condos. After discussing your criteria, we'll be able list the exact condos that best fit your lifestyle and taste. We work as full-time, real estate brokers, exclusively in the downtown condo and loft market.
You'll be represented by top brokers. As of 2010, we've been privileged to rank in the top 1% of condo/loft selling realtors in Toronto. That means being represented by someone with more negotiating experience, greater familiarity with inventory and a true commitment to real estate. This is not a part time job. You will have our full time and attention.
Relaxed, comfortable transaction. You won't get any "sales pitch" from us, period. We respect our clients too much for that. Our job is to provide all the information, guidance and contacts you need (on any budget) to make the absolute best purchase decision.
Candid Advice. It's no secret that there are truly some lemons out there. And we'll be the first to admit it. If you don't find the right condo, we won't get the personal satisfaction and referrals that our business is built upon. we take your personal success in this process very seriously.
To set up a "no-obligation" meeting, call contact us. We look forward to speaking with you!
Welcome to SelectCondos.ca!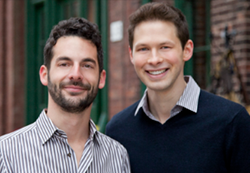 Toronto has just over 300 condos to serve the more than 2.5 million residents in its core -- but not all are equal... How do you know what to buy and what to avoid? SelectCondos is the only Toronto condo based website that weeds out the bad and mediocre condos. Here, condos must meet a strict criteria of livability and strong investment potential to be listed. How have we done this? Scroll down to see.
For more information, contact:
Paul Stavro-Beauchamp | Robert Van Rhijn
Slate Realty Inc.
51 Wolseley Street (Queen & Bathurst)
office: 416.720.8080
fax: 416.981.7608
cell: 416.818.0393 (Paul)
cell: 416.912.6445 (Robert)
paul@slaterealestate.ca
robert@slaterealestate.ca
Articles
Criteria:
Our goal is simple: we want our clients to avoid condos that could pose problems down the road or become poor investments. That's why we've included only the most reputable Toronto condos and loft developments on this website. How are they qualified? Here are some of the criteria used:
· Safe & secure location
· High ratio of owners to renters
· Easily accessible -- well connected
· Award-winning developers
· Area that appeals to broad demographics
· Low "days on market" for sold properties
· Reasonable maintenance fees
Want to learn more about how we qualify condos? Click
here
, or feel free to read some of our articles. If you're looking for any assistance,
contact us
.